In collaboration with Belzberg Architects, we created a sculptural hollow, cocoon-like shape with three touchscreen segments facing outwards. We workshopped the content to discover patients, caregivers, researchers, facilities, etc. are intertwined, and no story can be discussed separately from another. A molecule-shape interface dynamically pushes content based on the visitor's selections.
The three touchscreen segments are stitched together with connective tissue made of diffused LED mesh. The big blobs leave the screens to the mesh, adding directionality to the space.
The inside of the sculpture is a quiet sitting area with a projection of a breathing origami-inspired Wishing Tree. Inspired by an ancient Japanese tradition celebrated by writing wishes or poems on pieces of colorful papers later hanged on a tree, visitors text a wish that adds to the tree's foliage. A micro responsive website opens the wishing to the public. Visitors set the color of the leaves, and existing wishes can be opened, viewed and shared.
PROCESS SAMPLE
Visitor journey, content strategy, and interaction design, prototype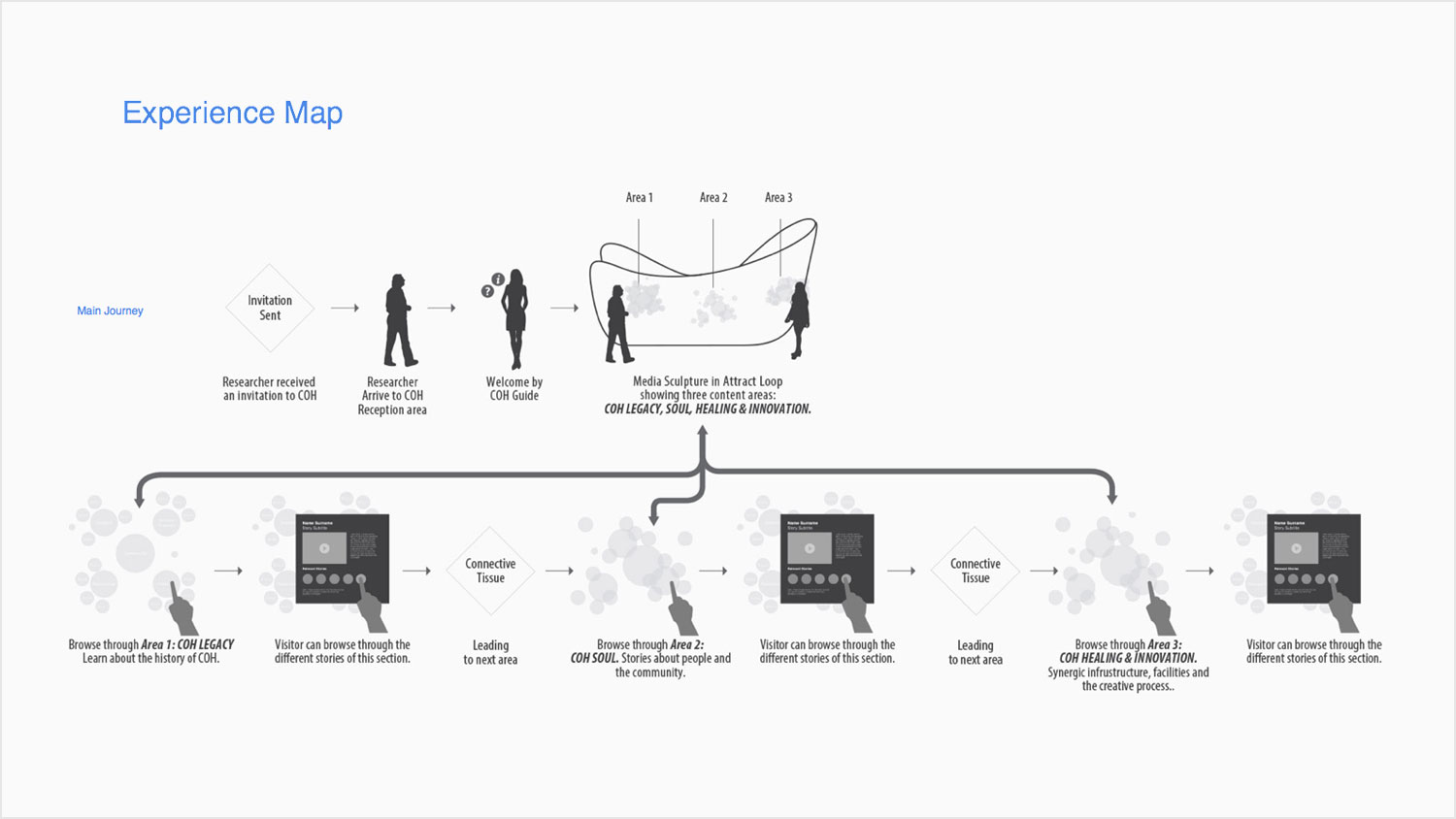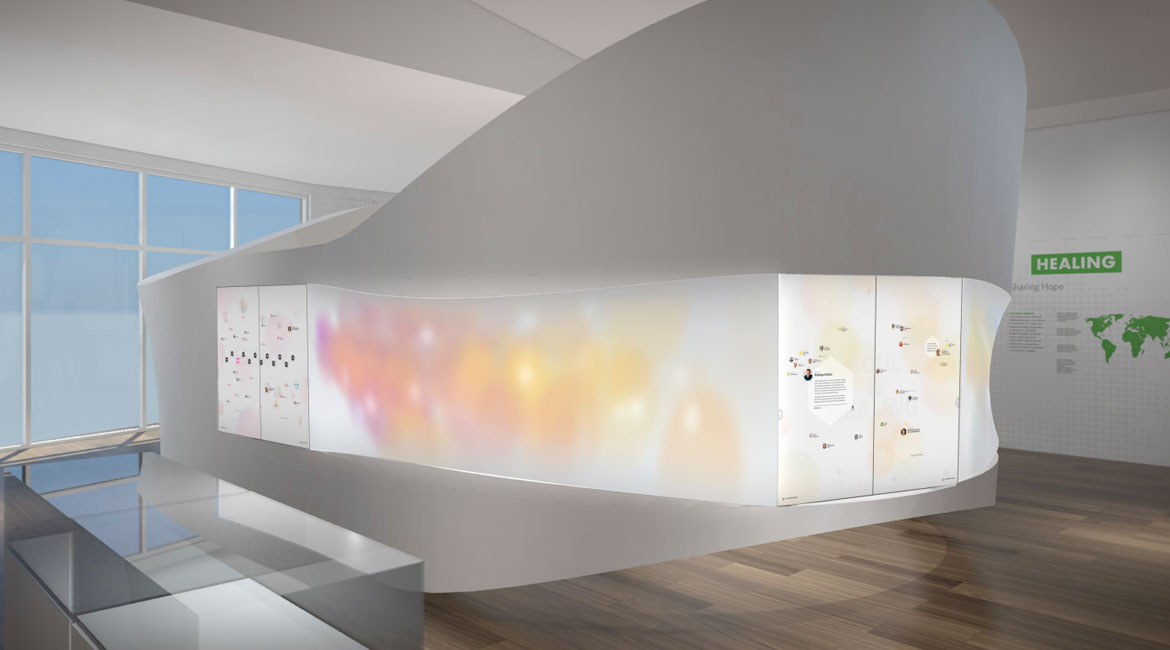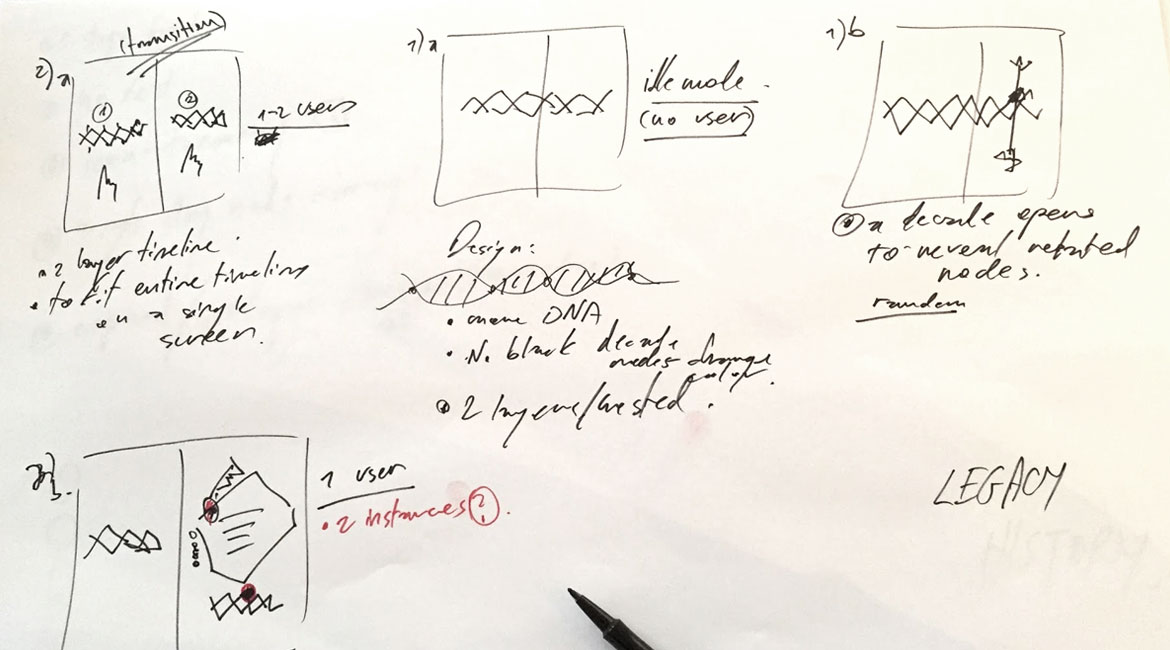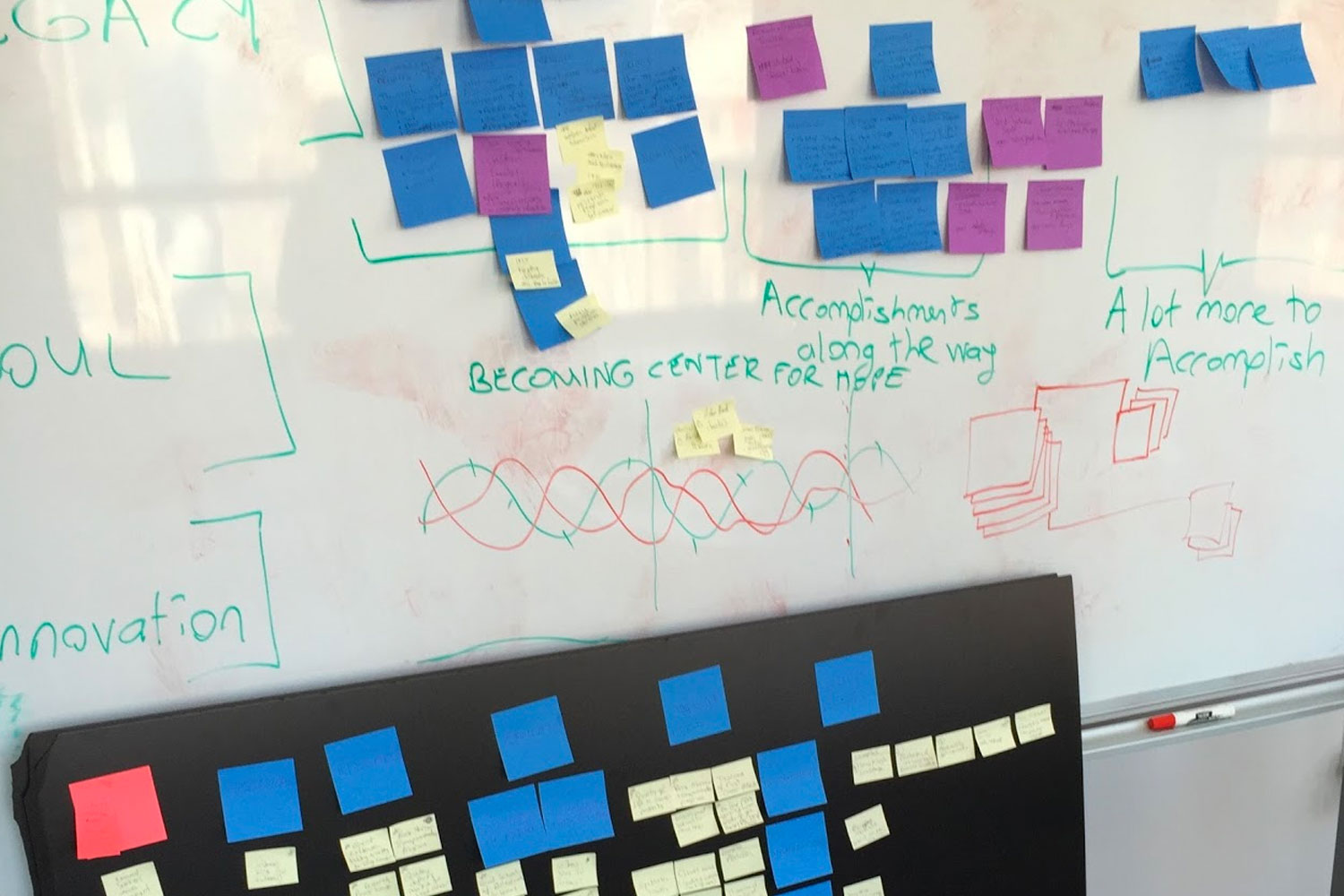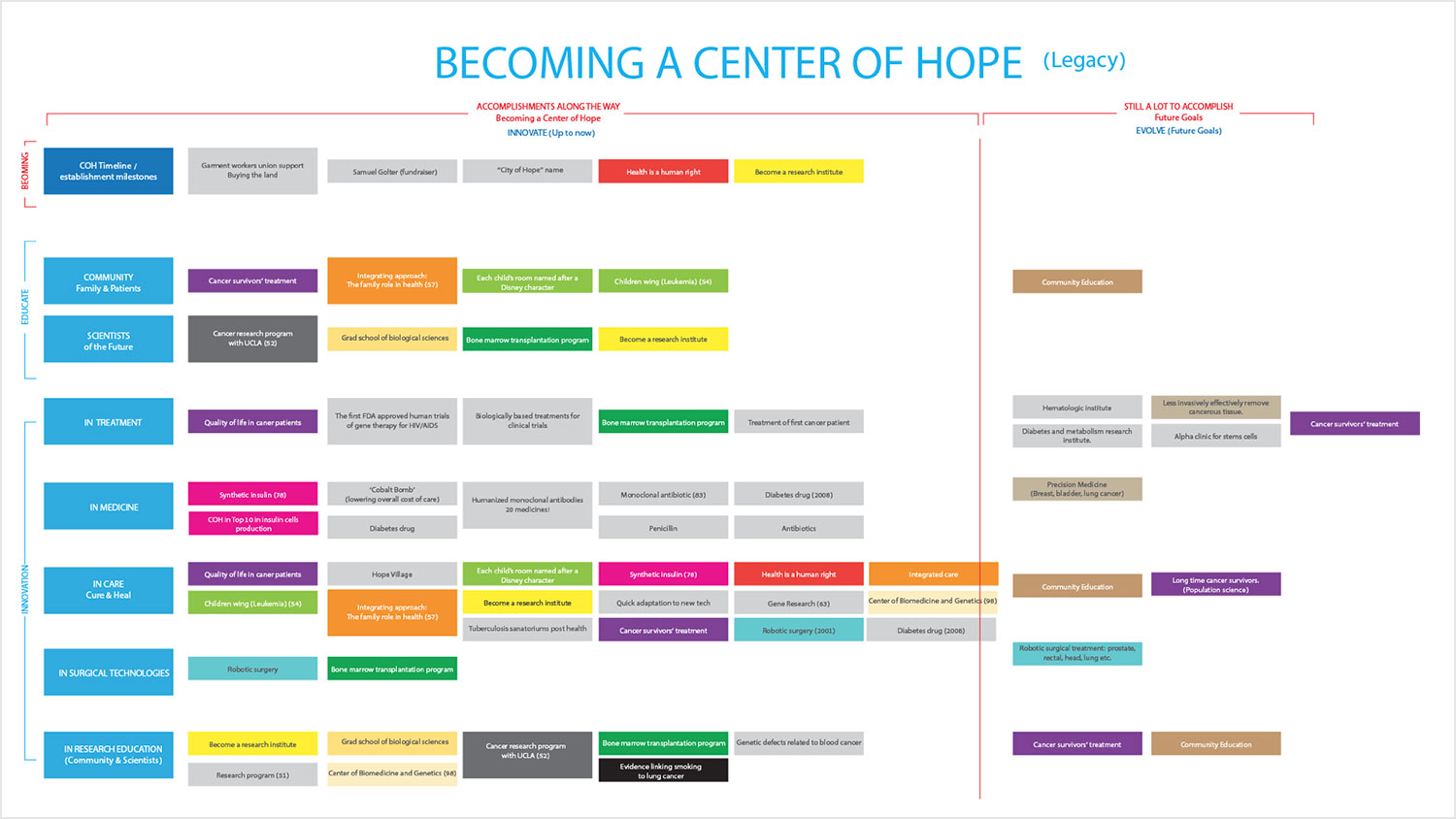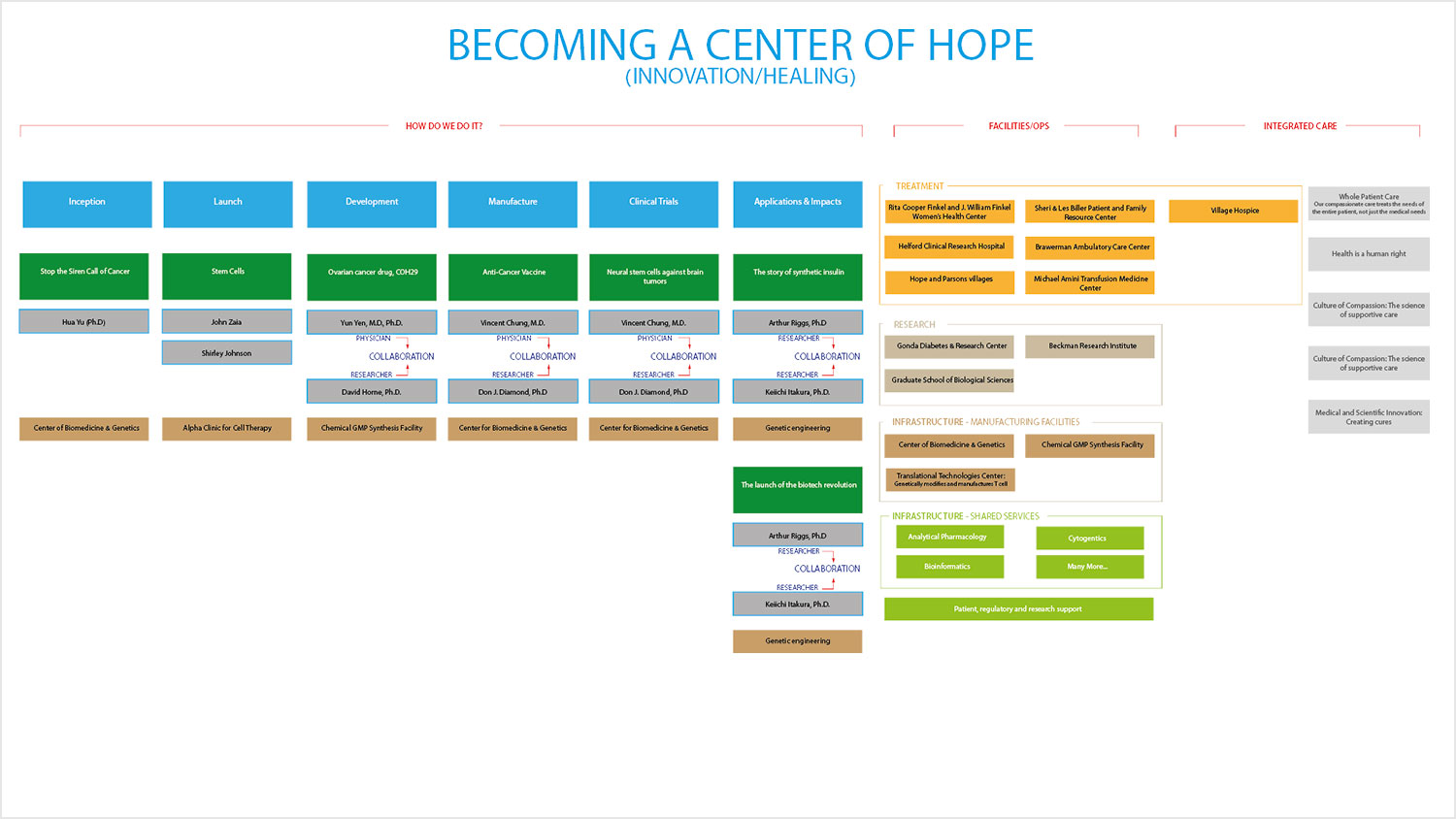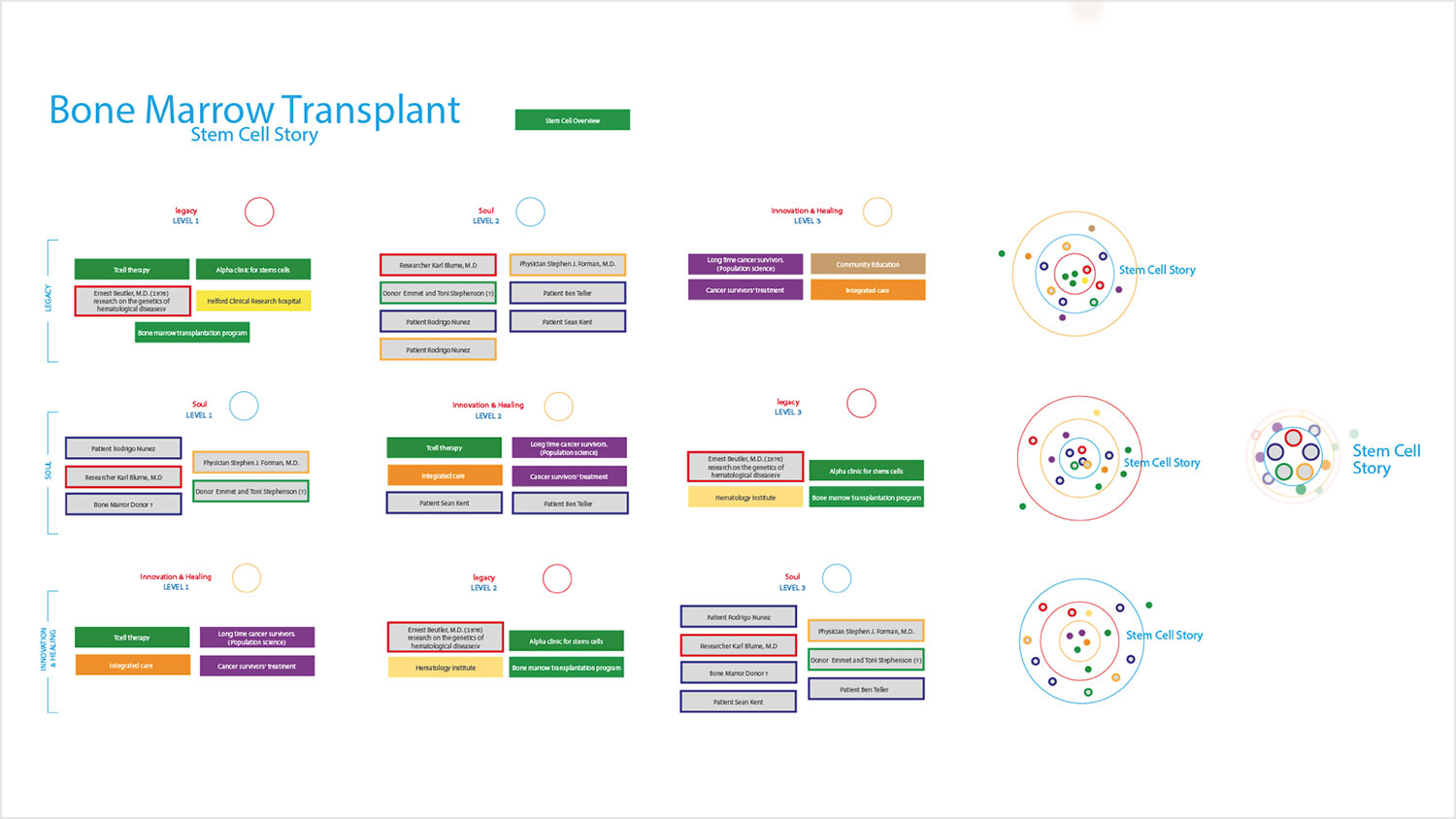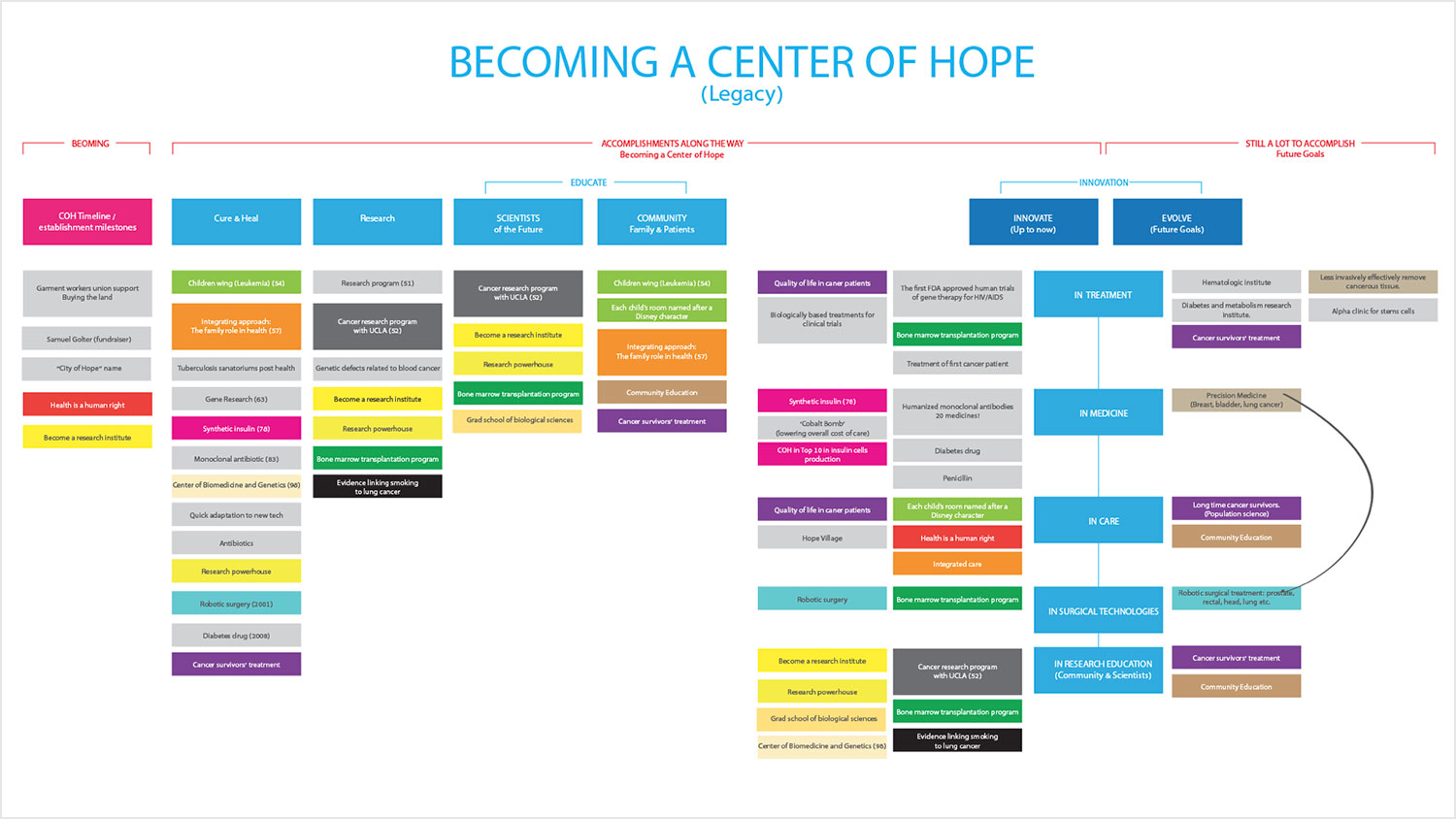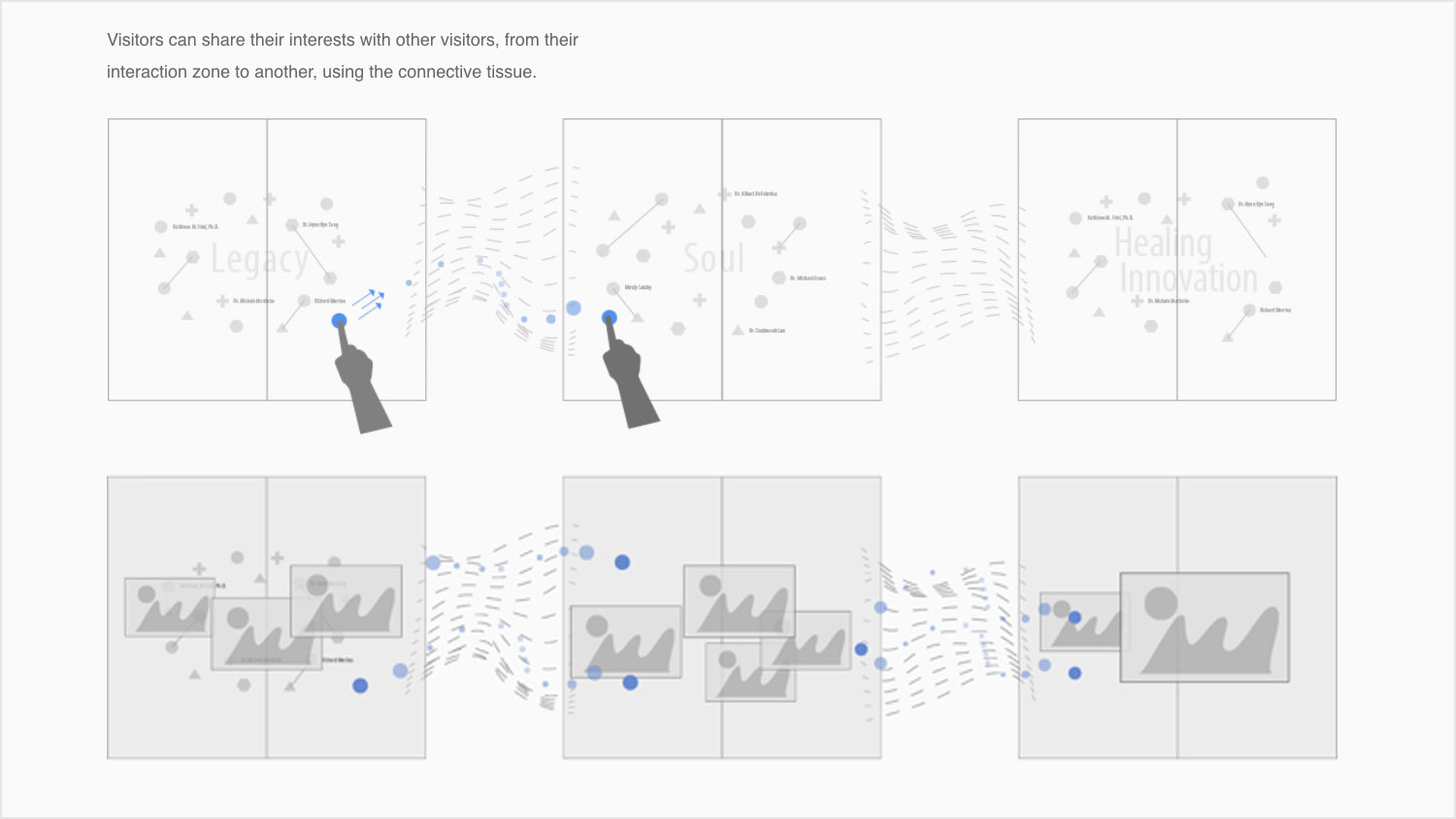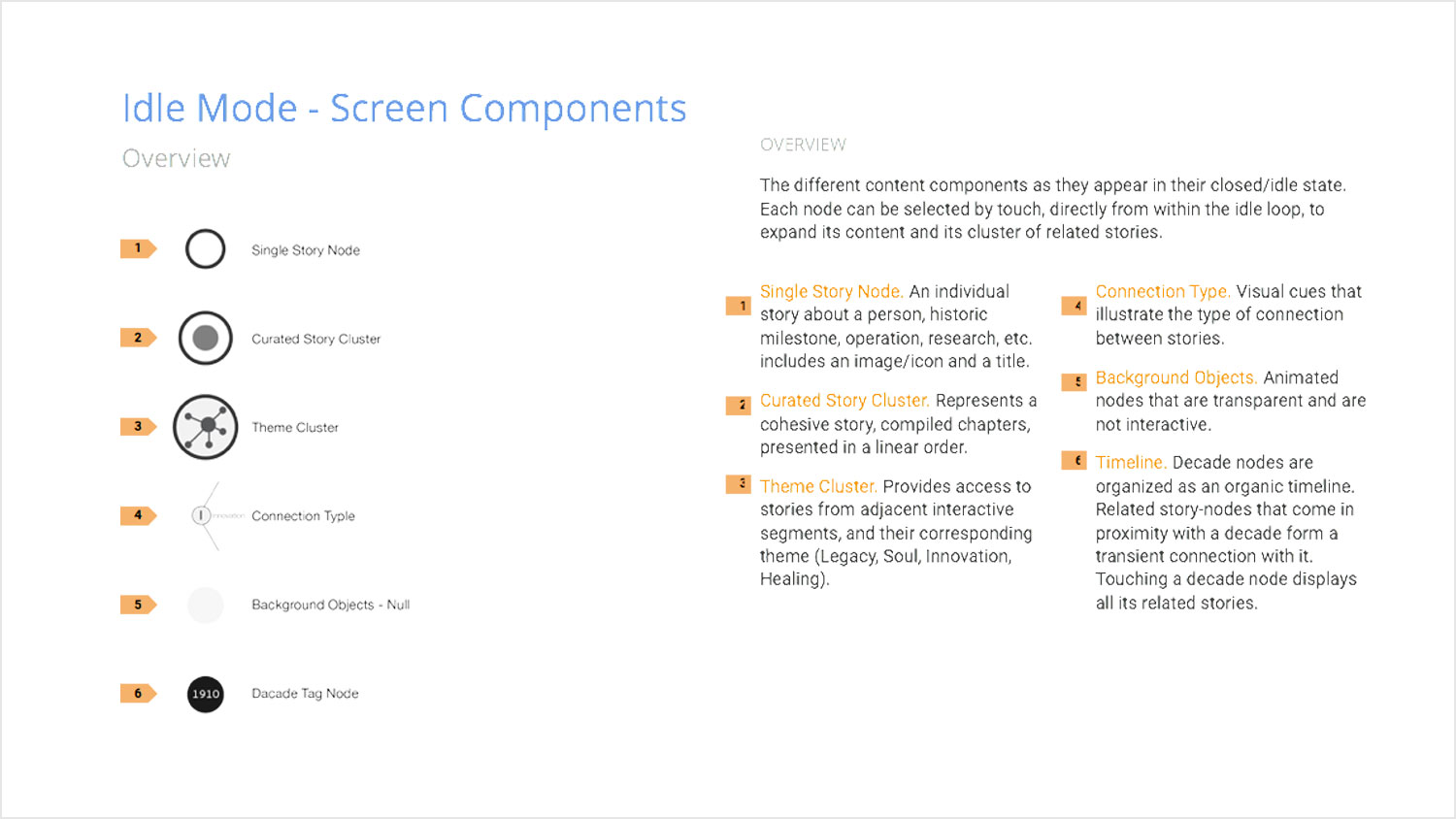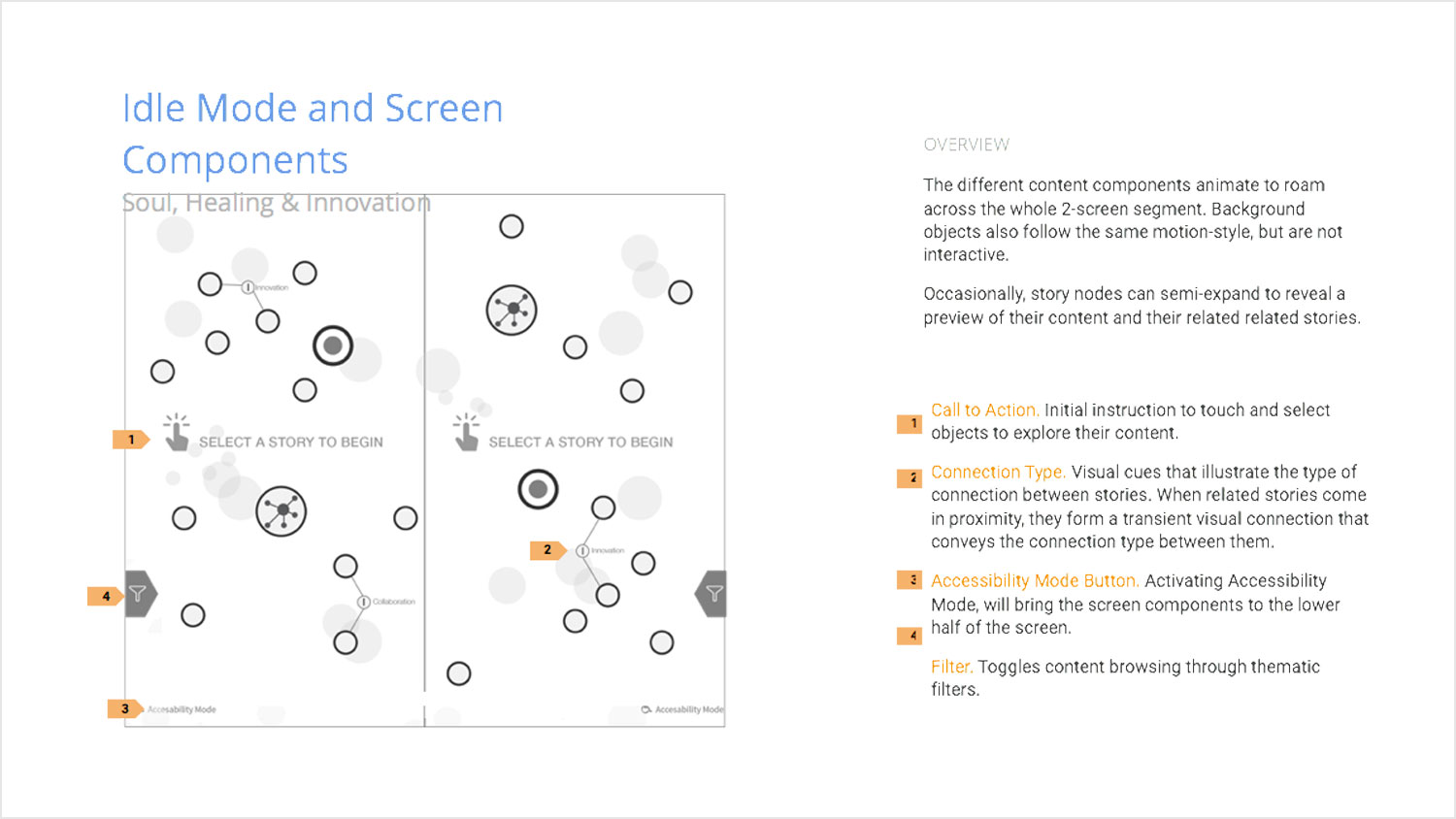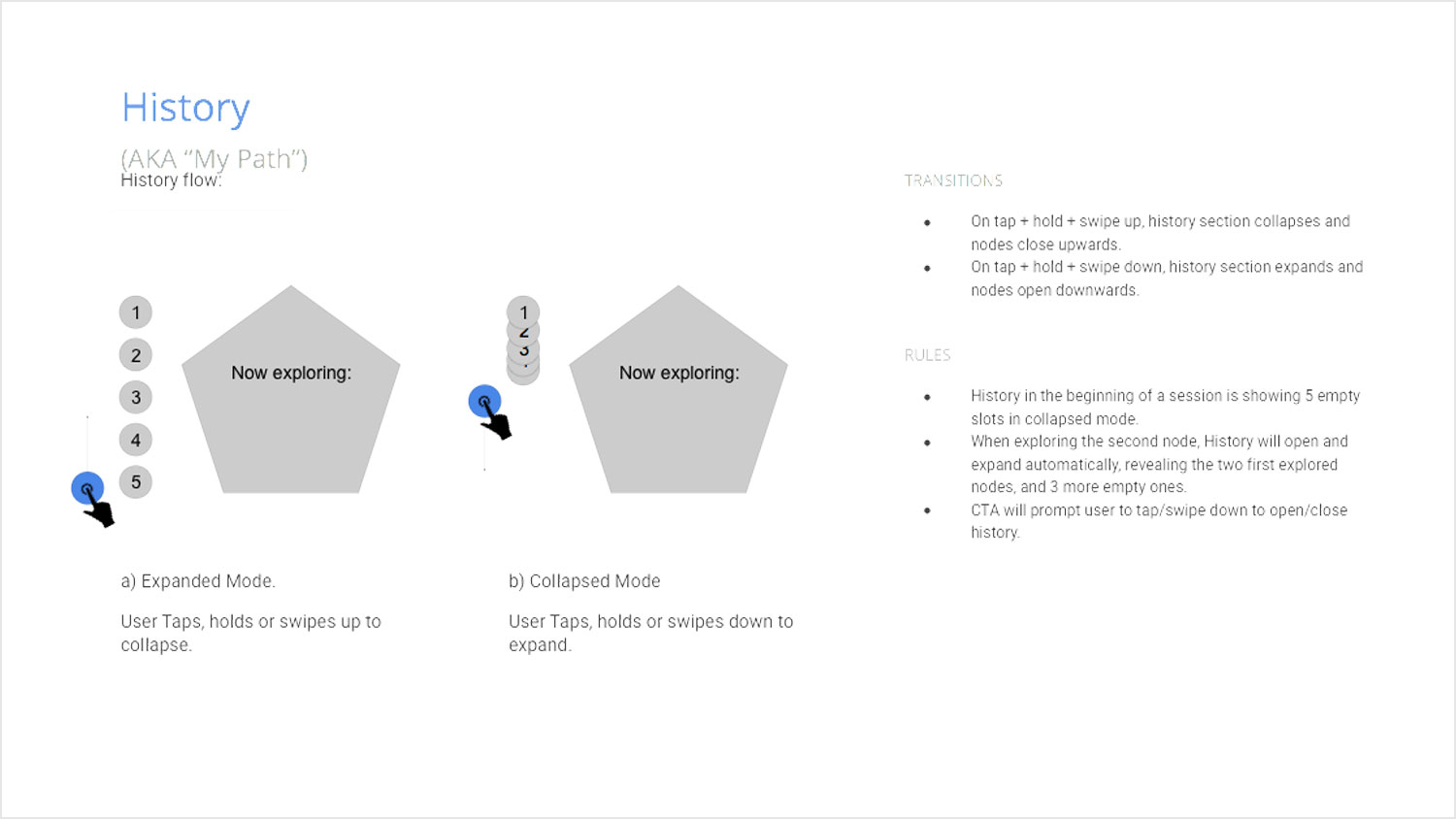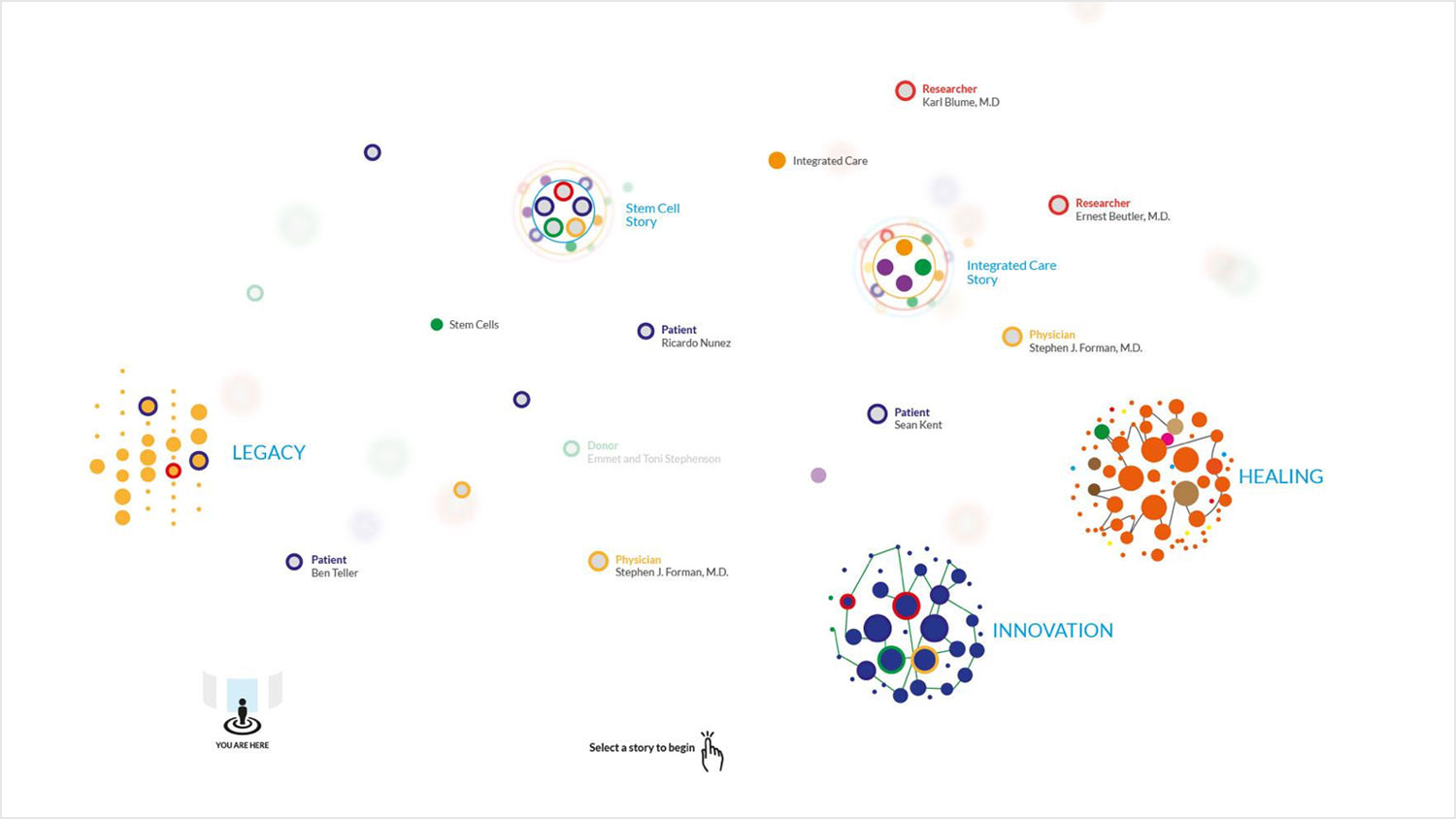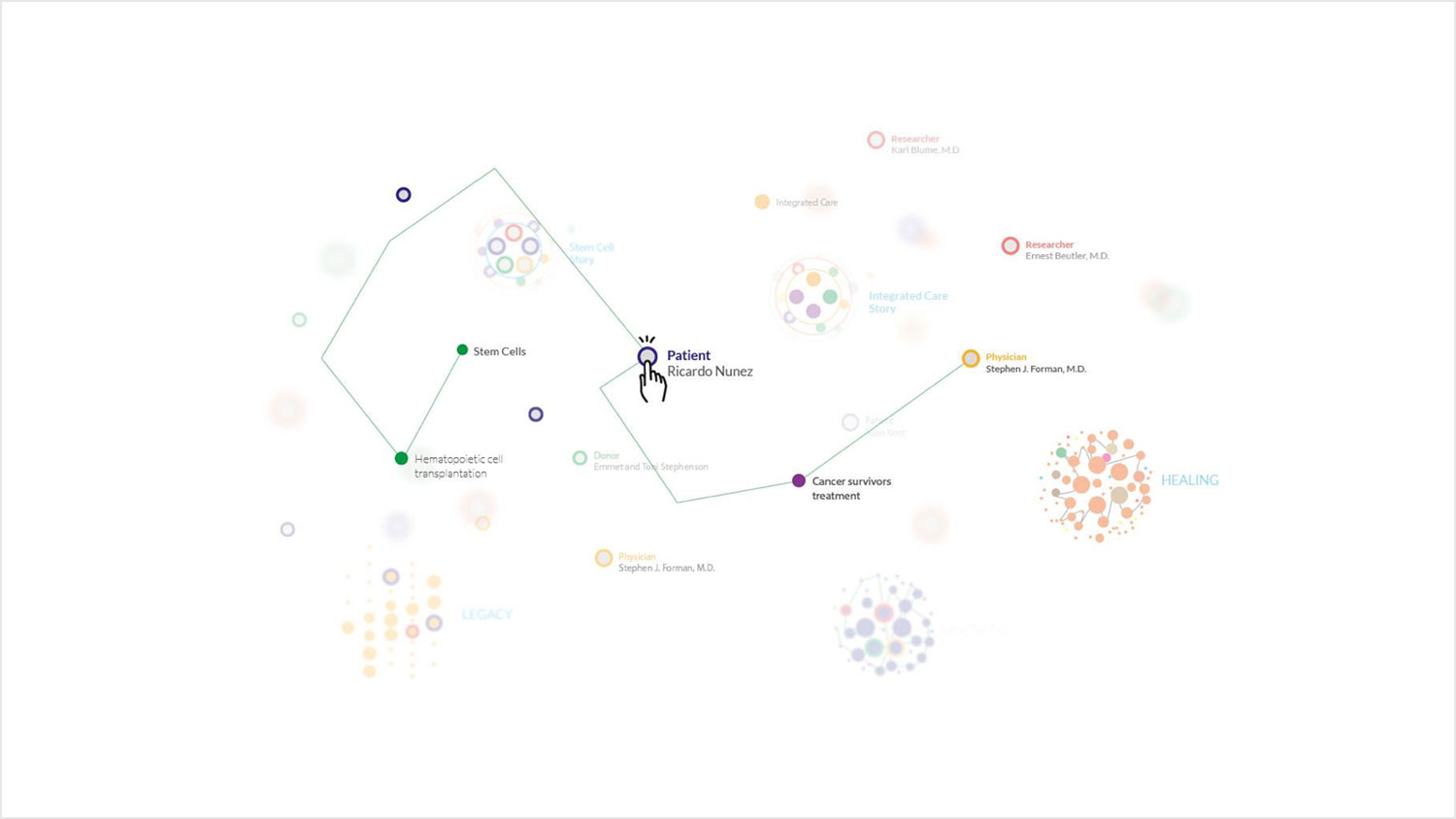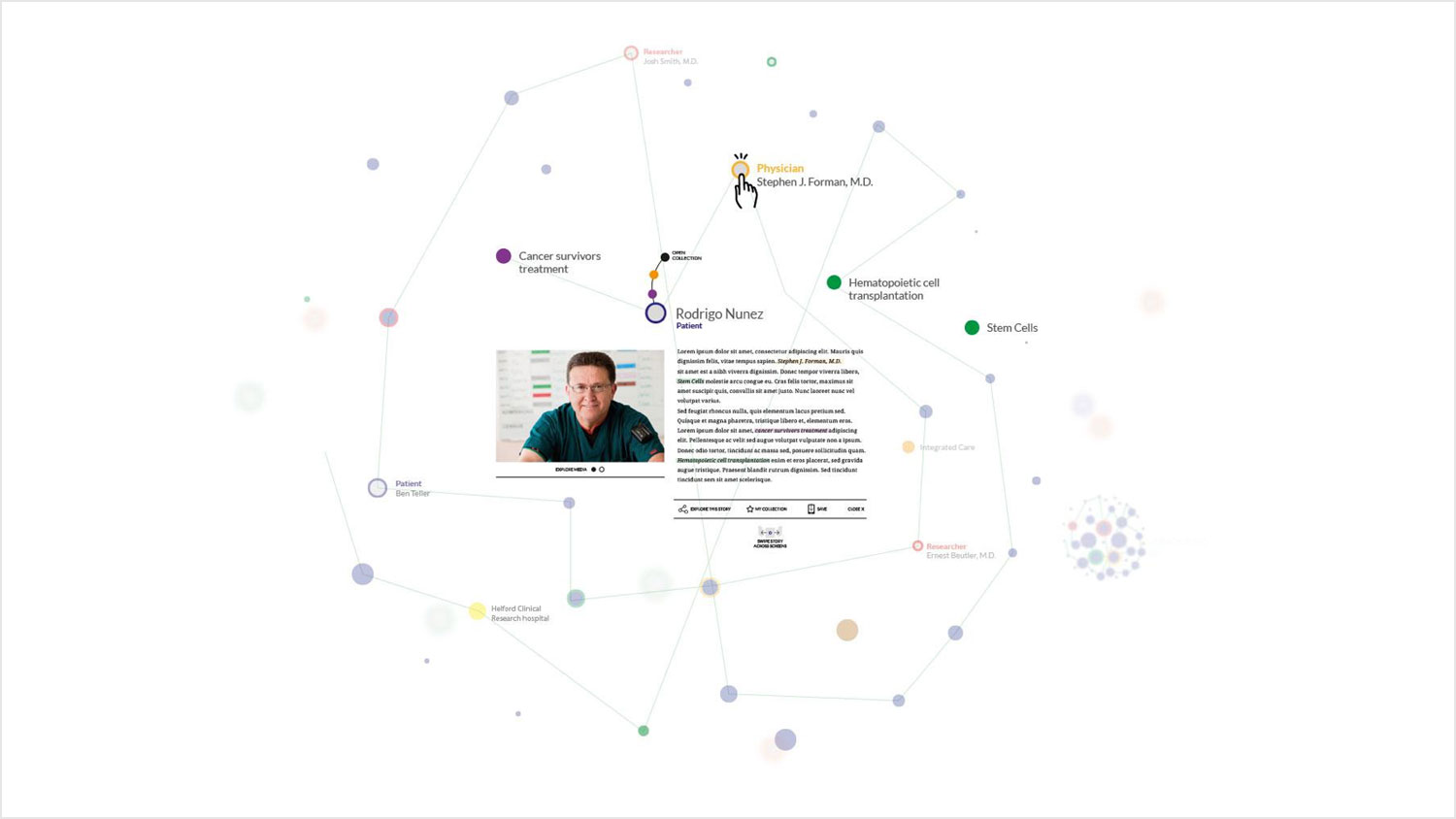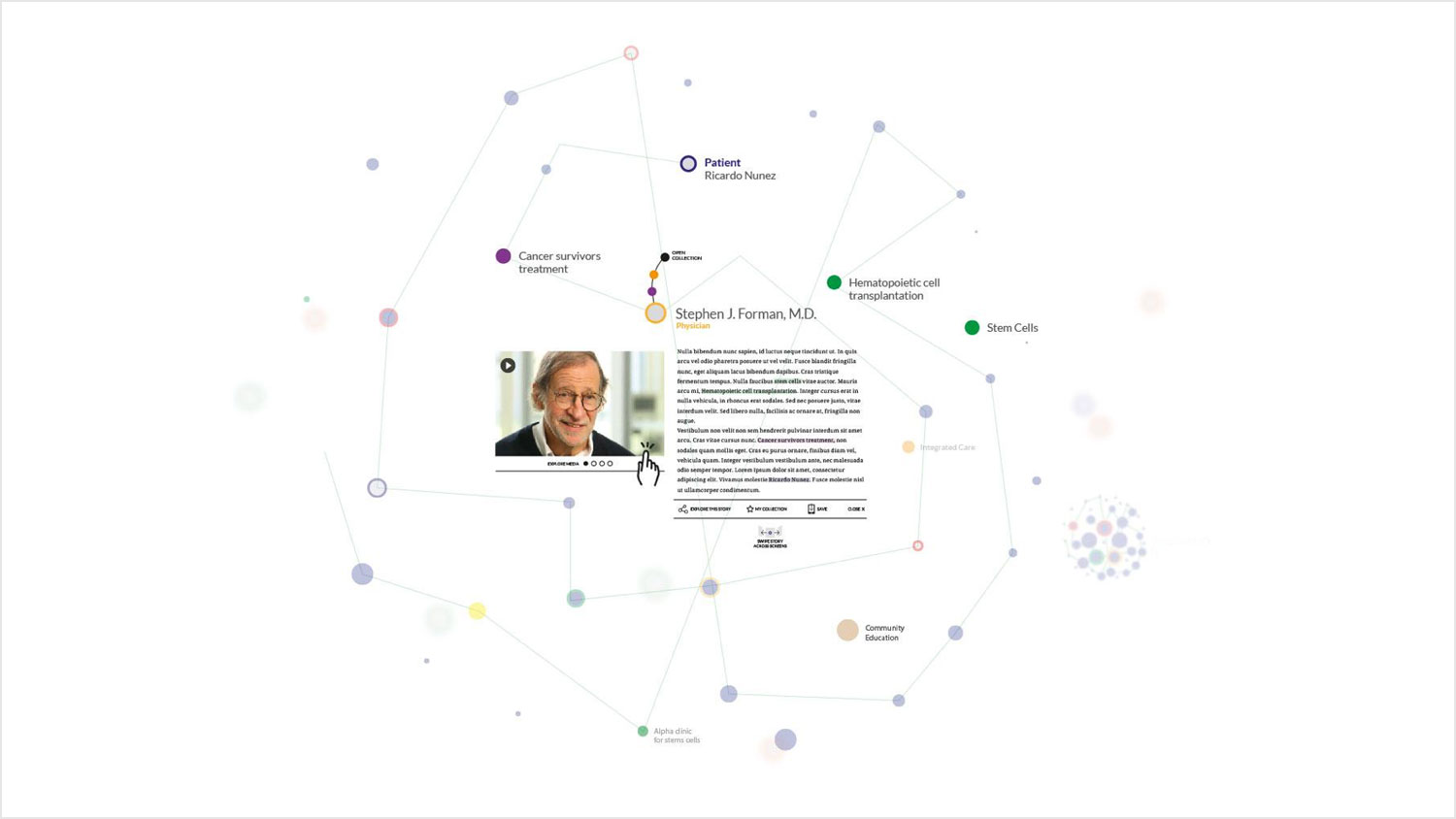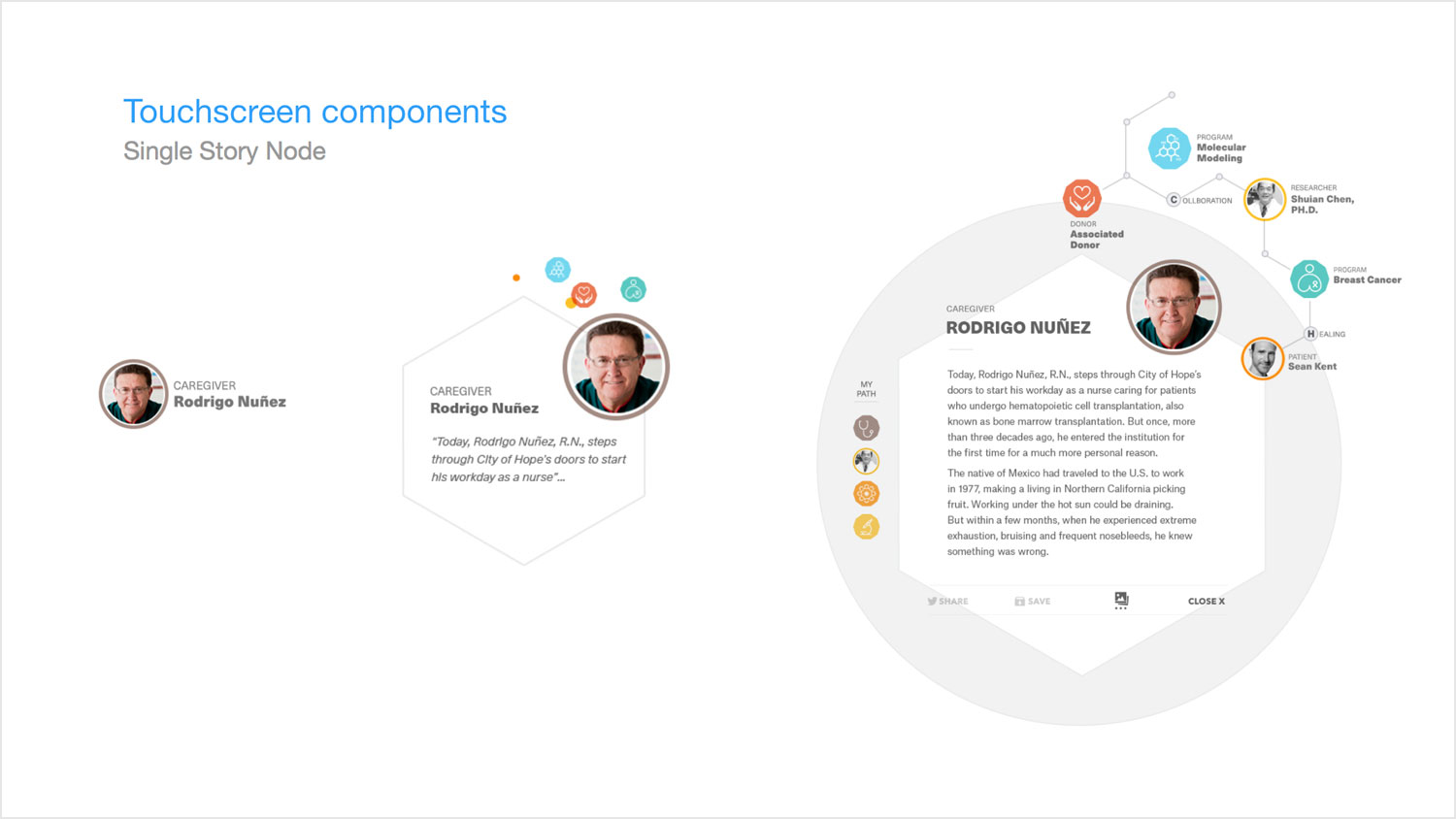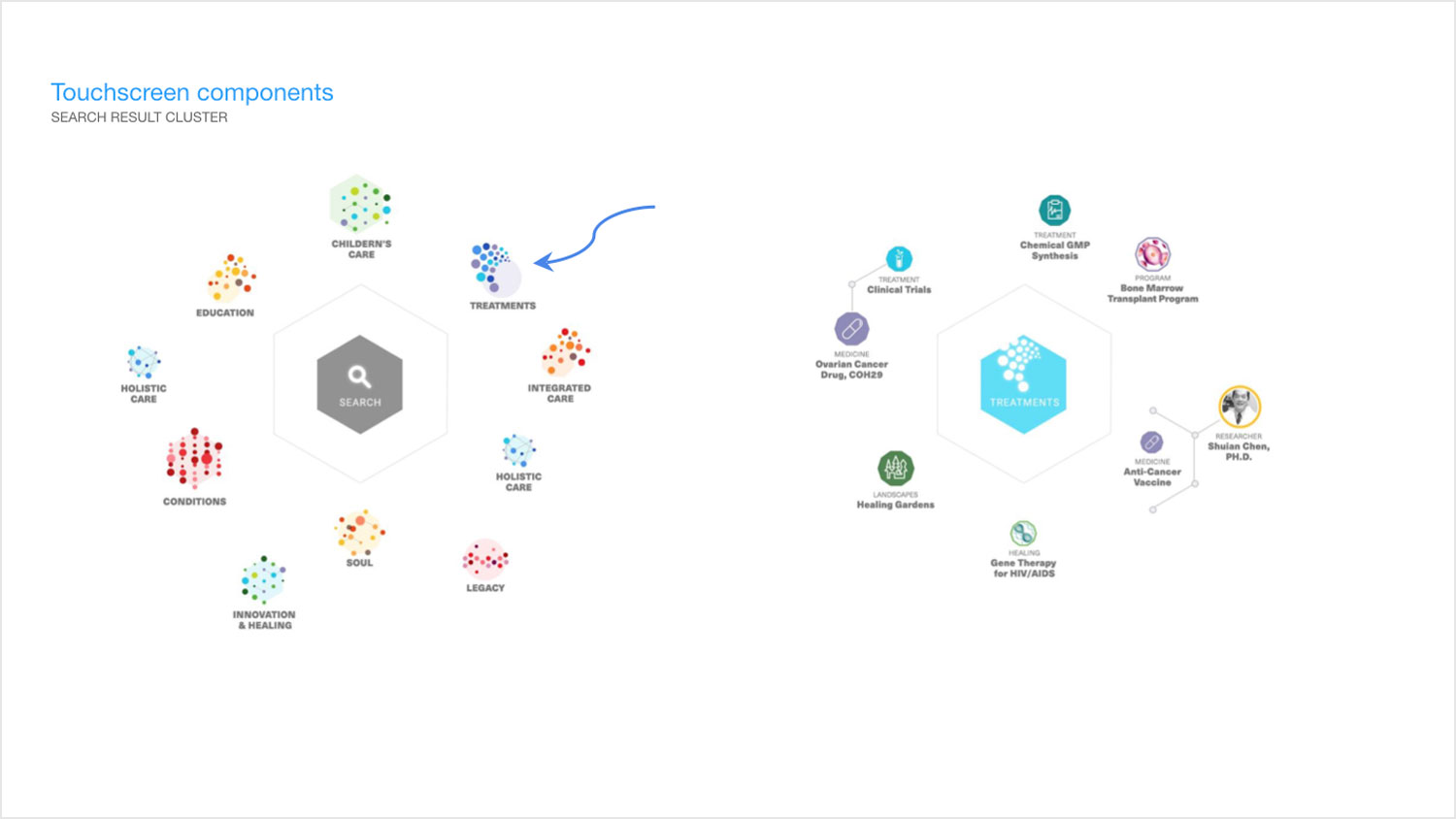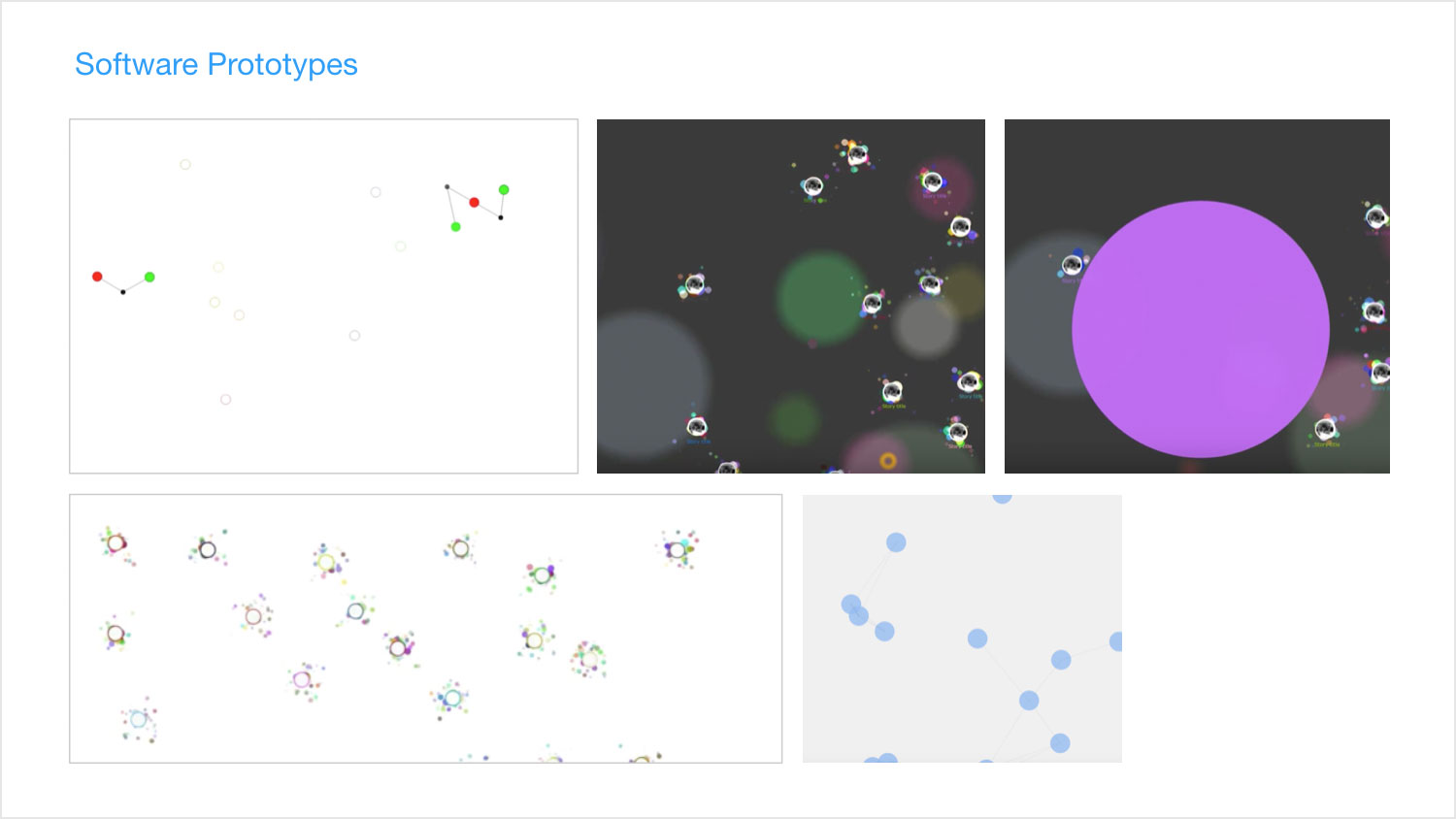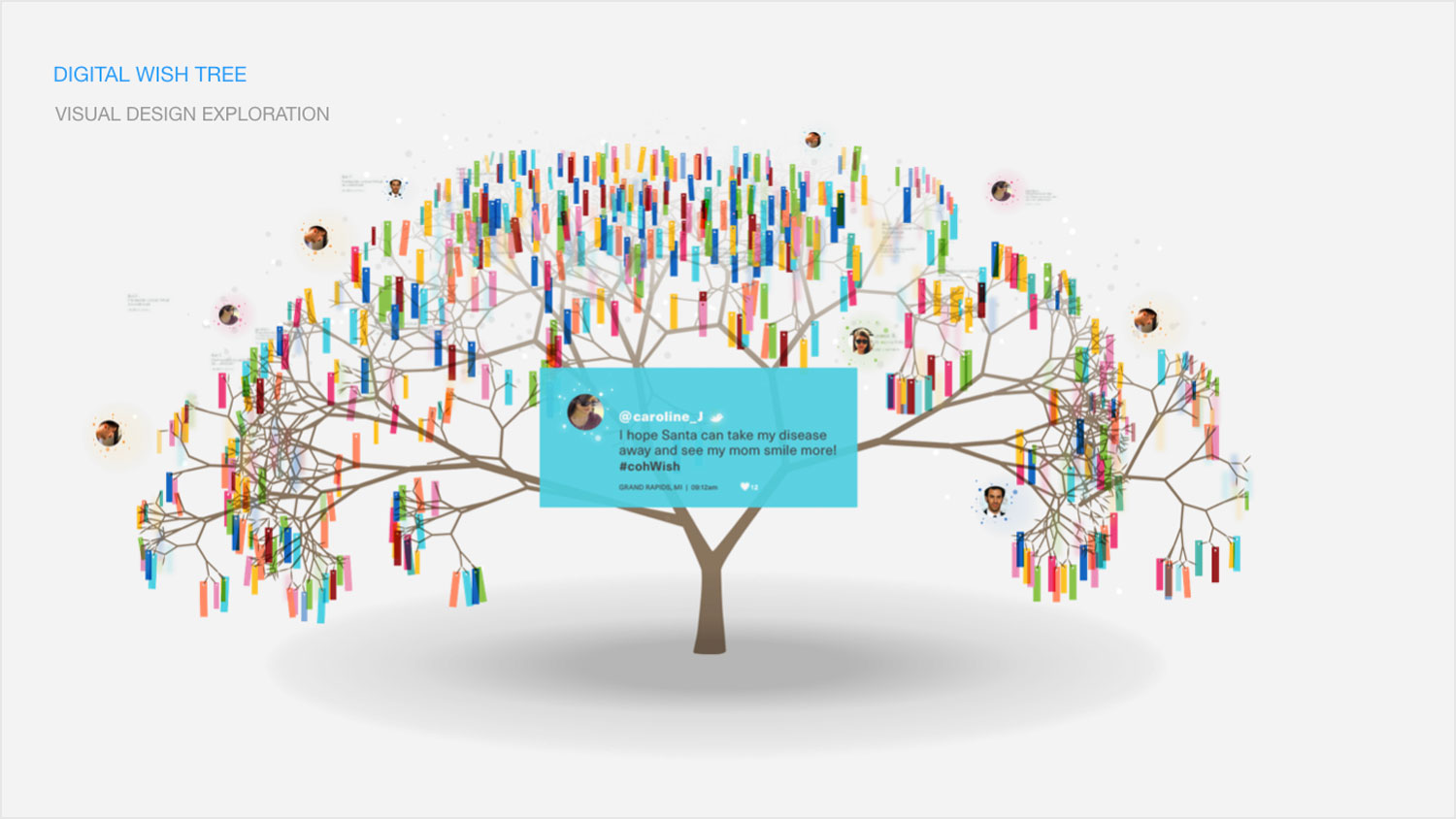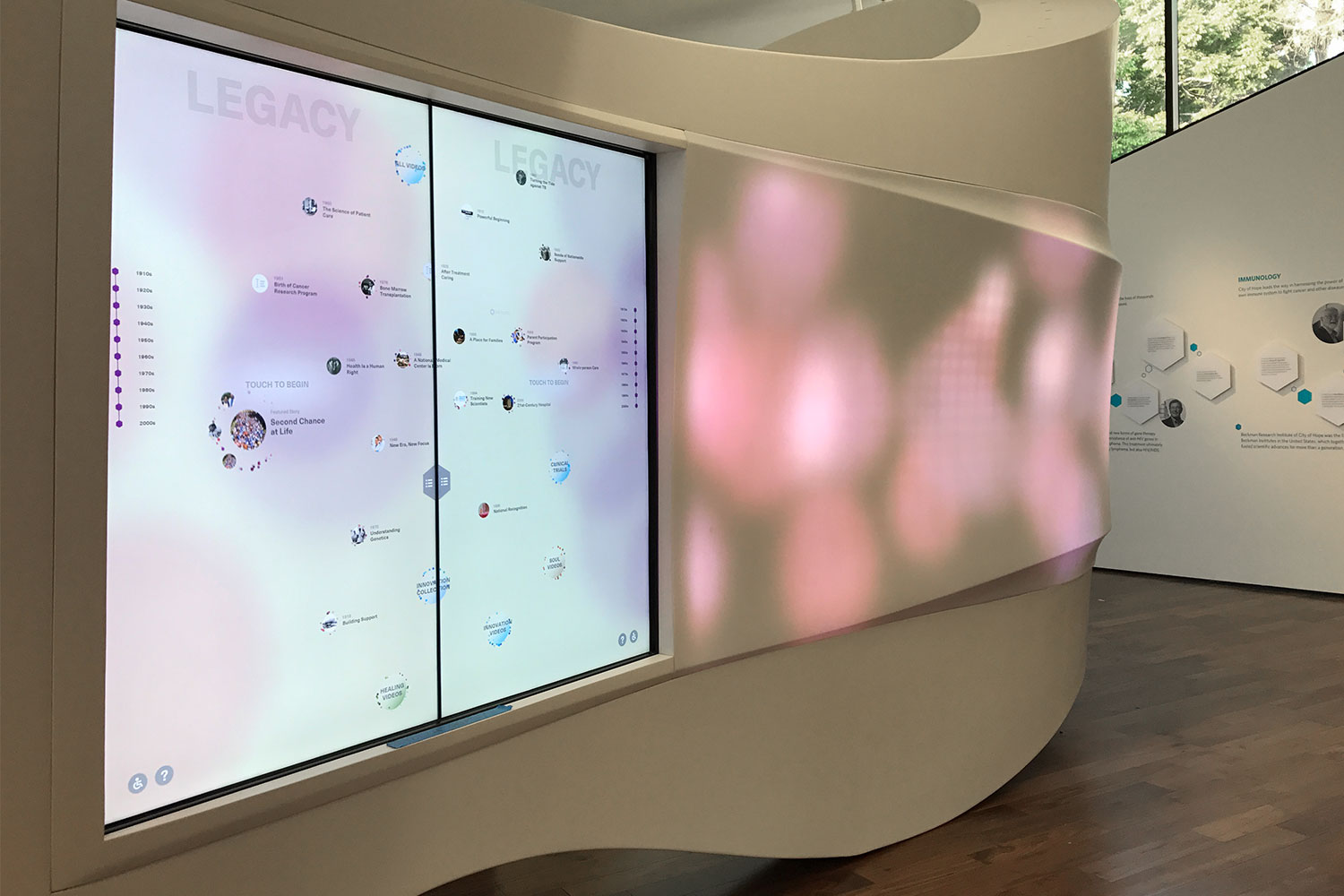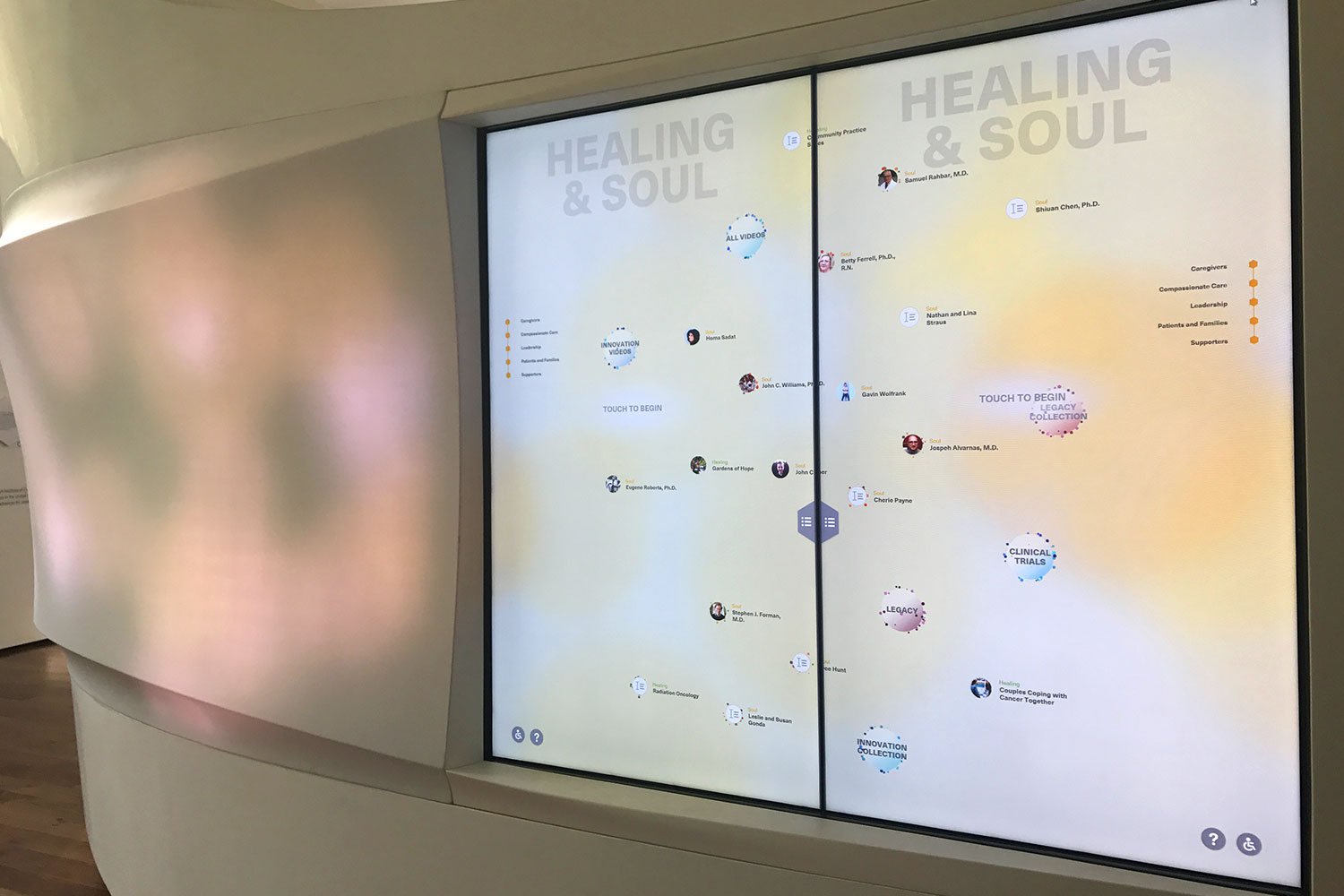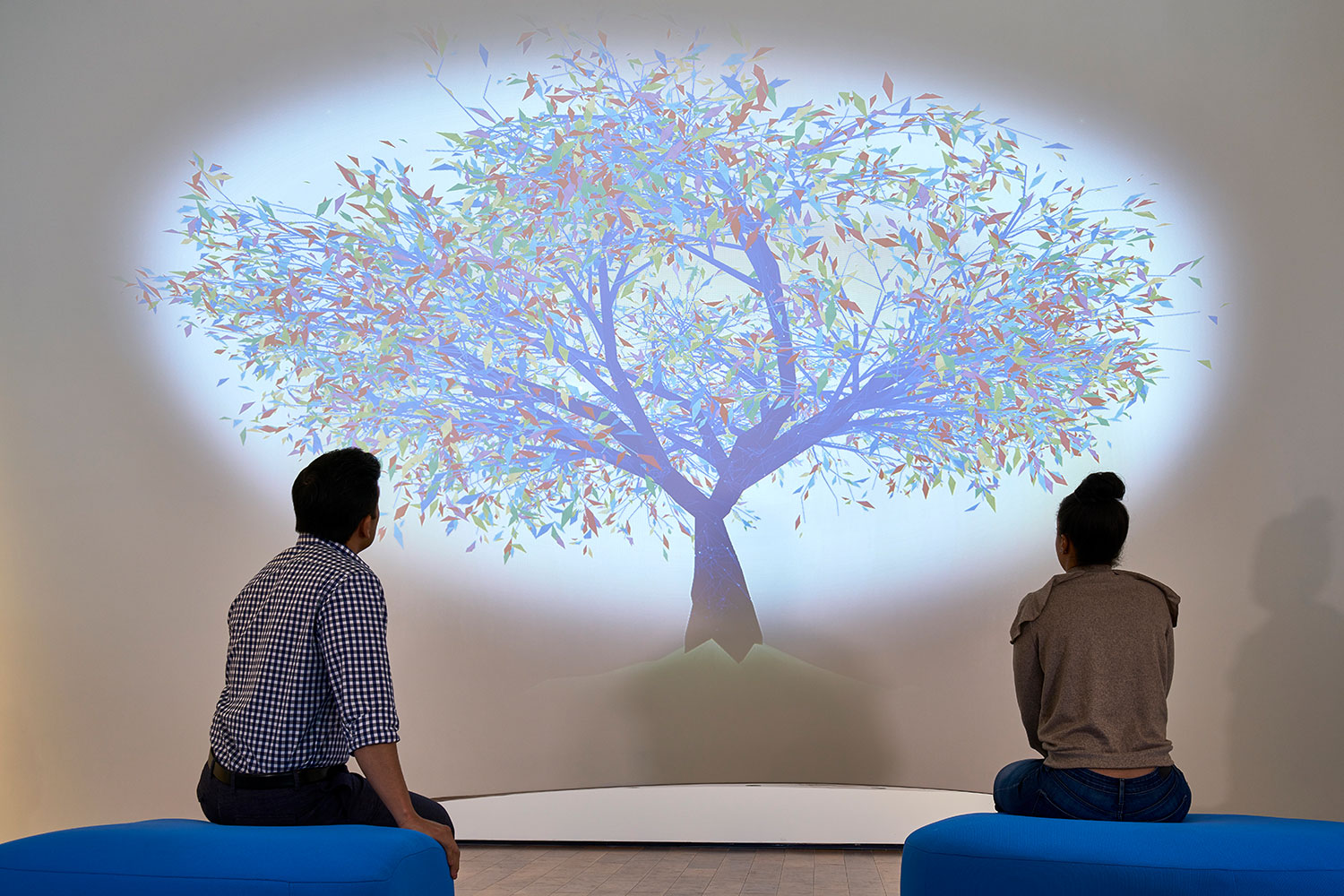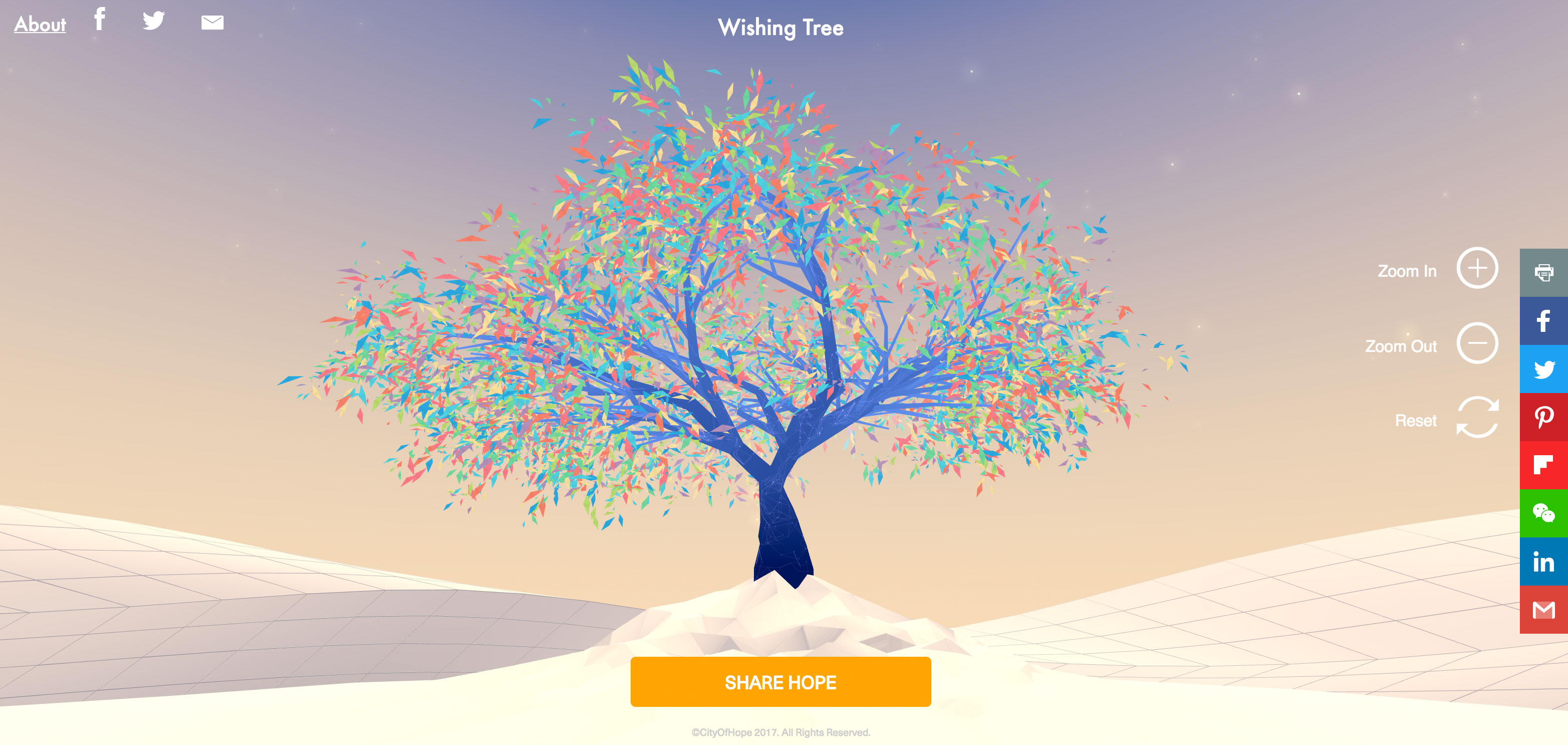 INTERACTIVE EXHIBITS
– Exploration Wall (3 segments each 2x55'' touchscreens)
– Connective Tissue (Diffused LED mesh running between the segments)
– Wishing Tree (Projection + Text integration)

CREDITS
Belzberg Architects
Exhibit Design and Media: Gallagher & Associates
Developer: Stimulant
Photography: Weldon Brewster
PROJECT DETAILS
CLIENT
City of Hope Comprehensive Cancer Center, Duarte, CA
STUDIO
DATES
2013–2016
ROLE
UX Design, Interaction Design, Art Director
CATEGORY
DELIVERABLES
– User Journey
– Content Analysis and Strategy
– Information Architecture
– Wireframes & Annotations
– User stories & Feature sets
– Rapid Prototyping
– Software prototyping
– User testing, Q/A
– Launch support