Design Lead
Hands-on design lead on the digital experience for the on-campus and online City of Hope community center.
I worked on the concept and experience design, information architecture, the navigation system, and set the visual design direction.
I collaborated with two other designers and worked closely with an agile development team, assisted with the implementation, launch and post-launch support.
Experience components
Physical and digital wishing tree, micro-website, touch walls, connective tissue (animated diffused LED mesh).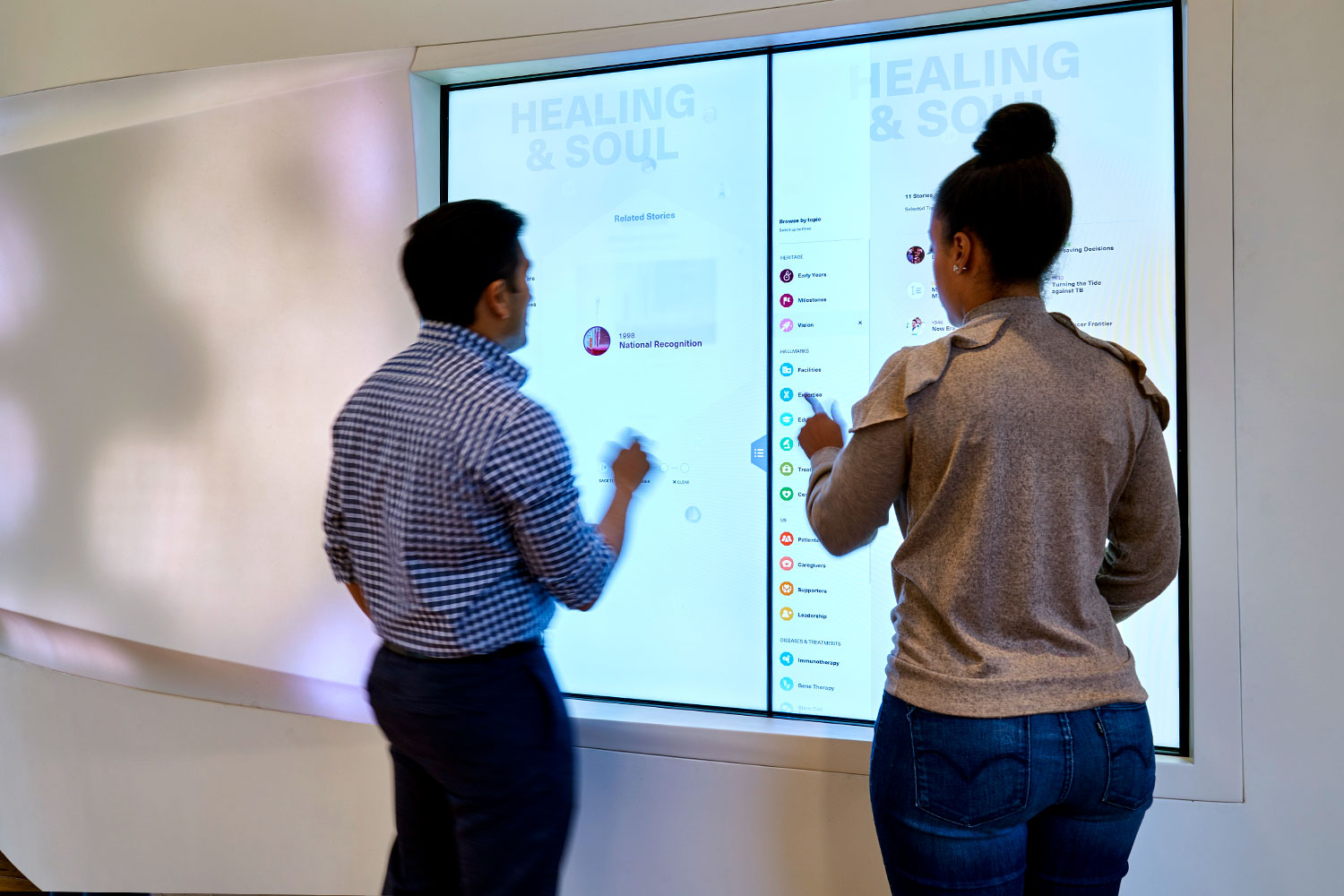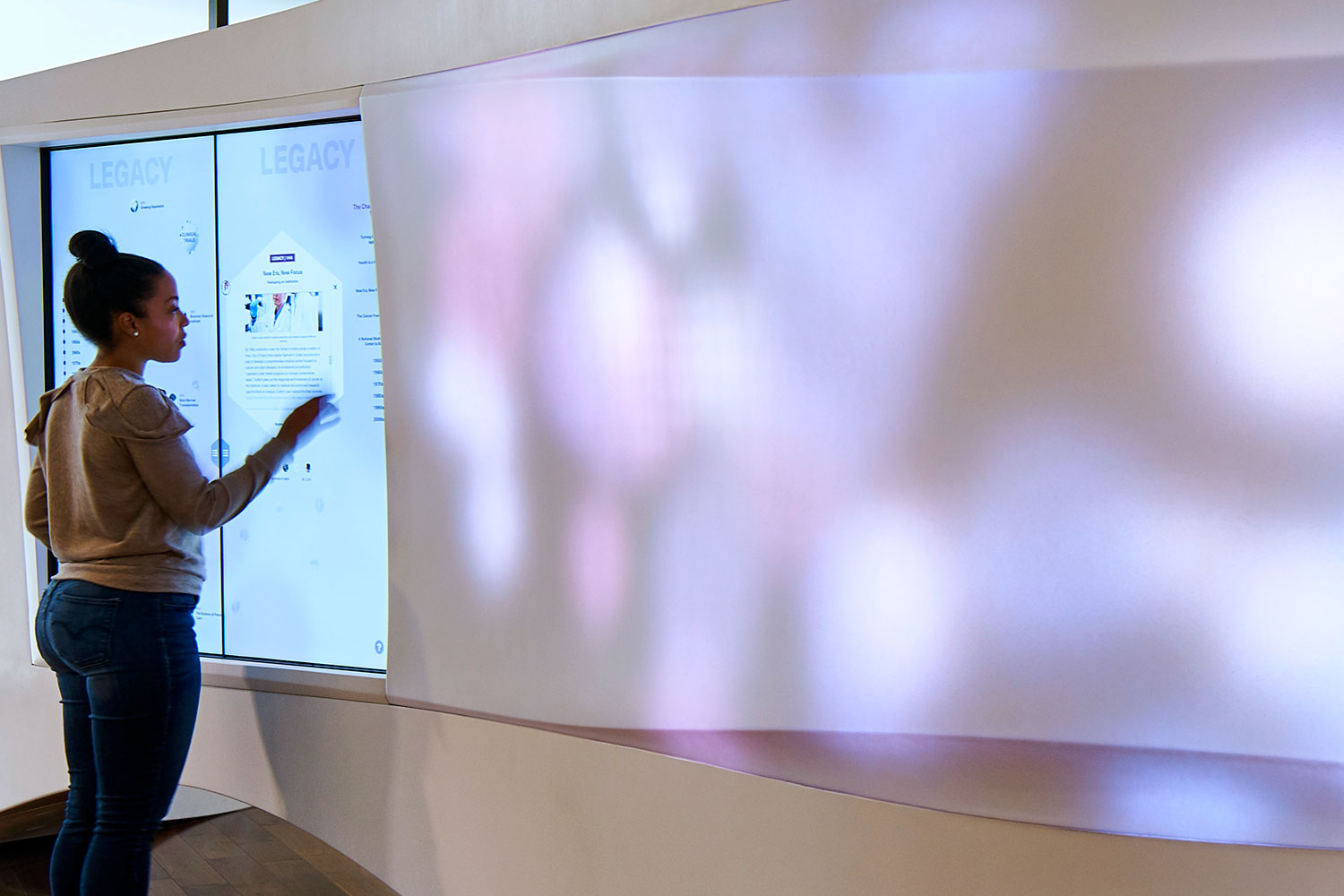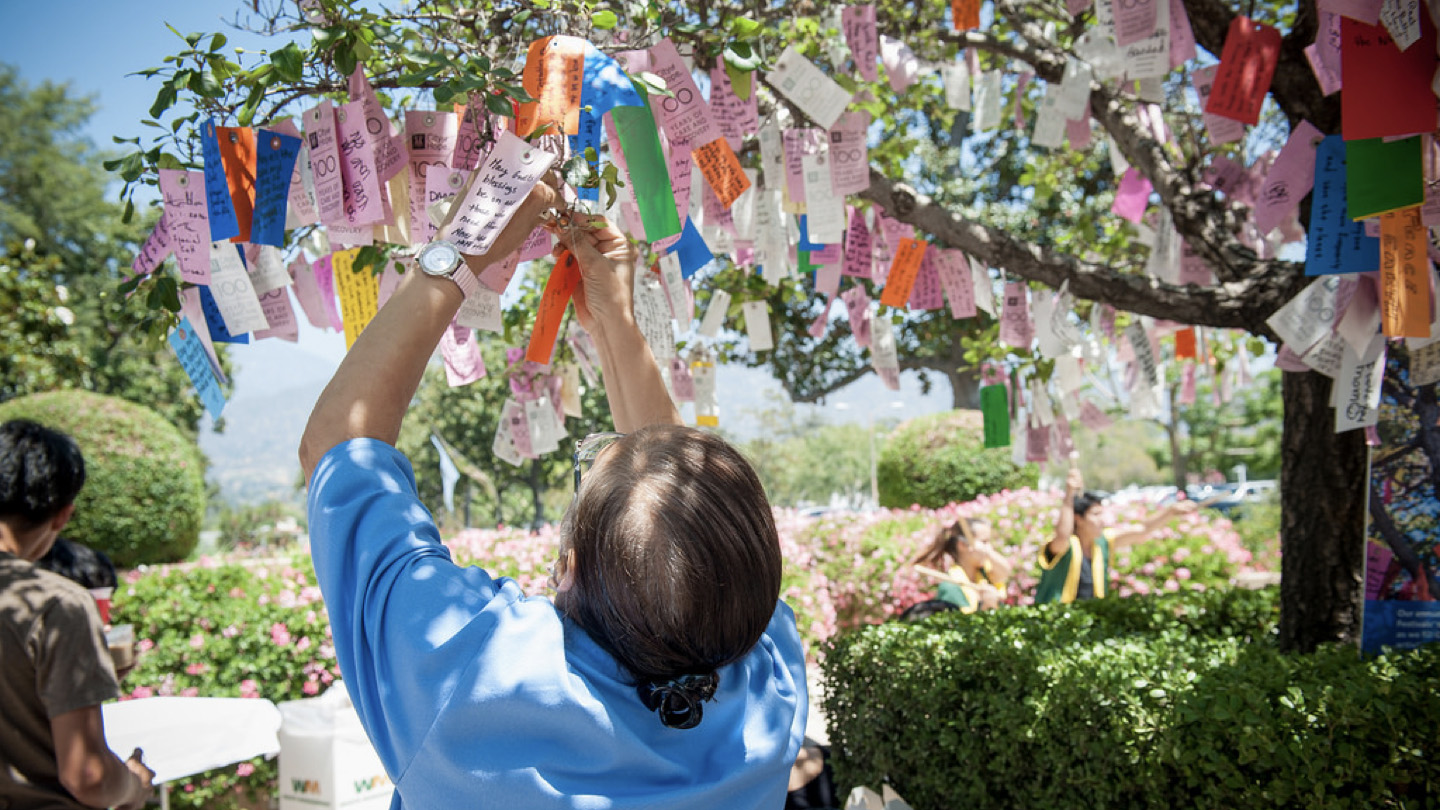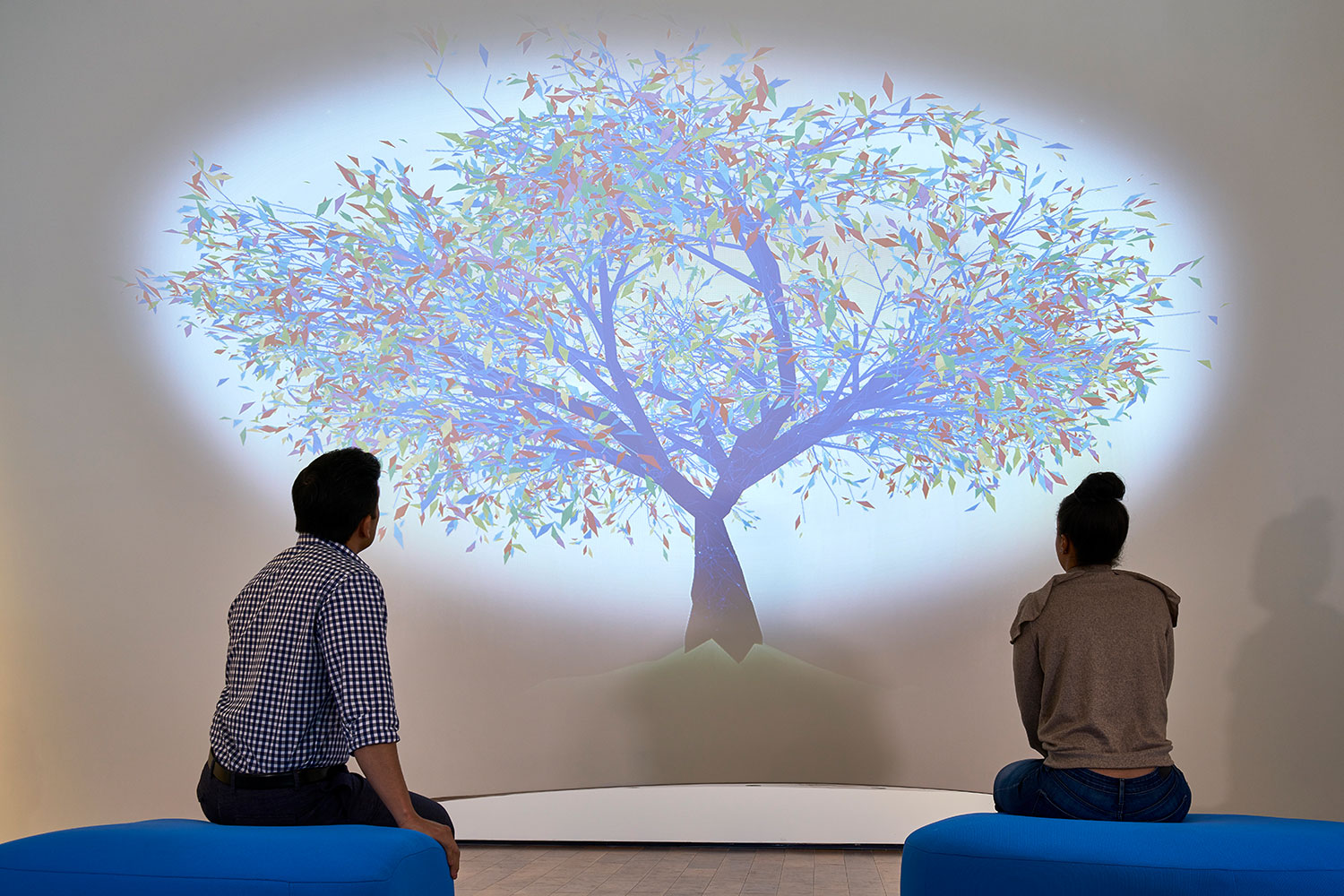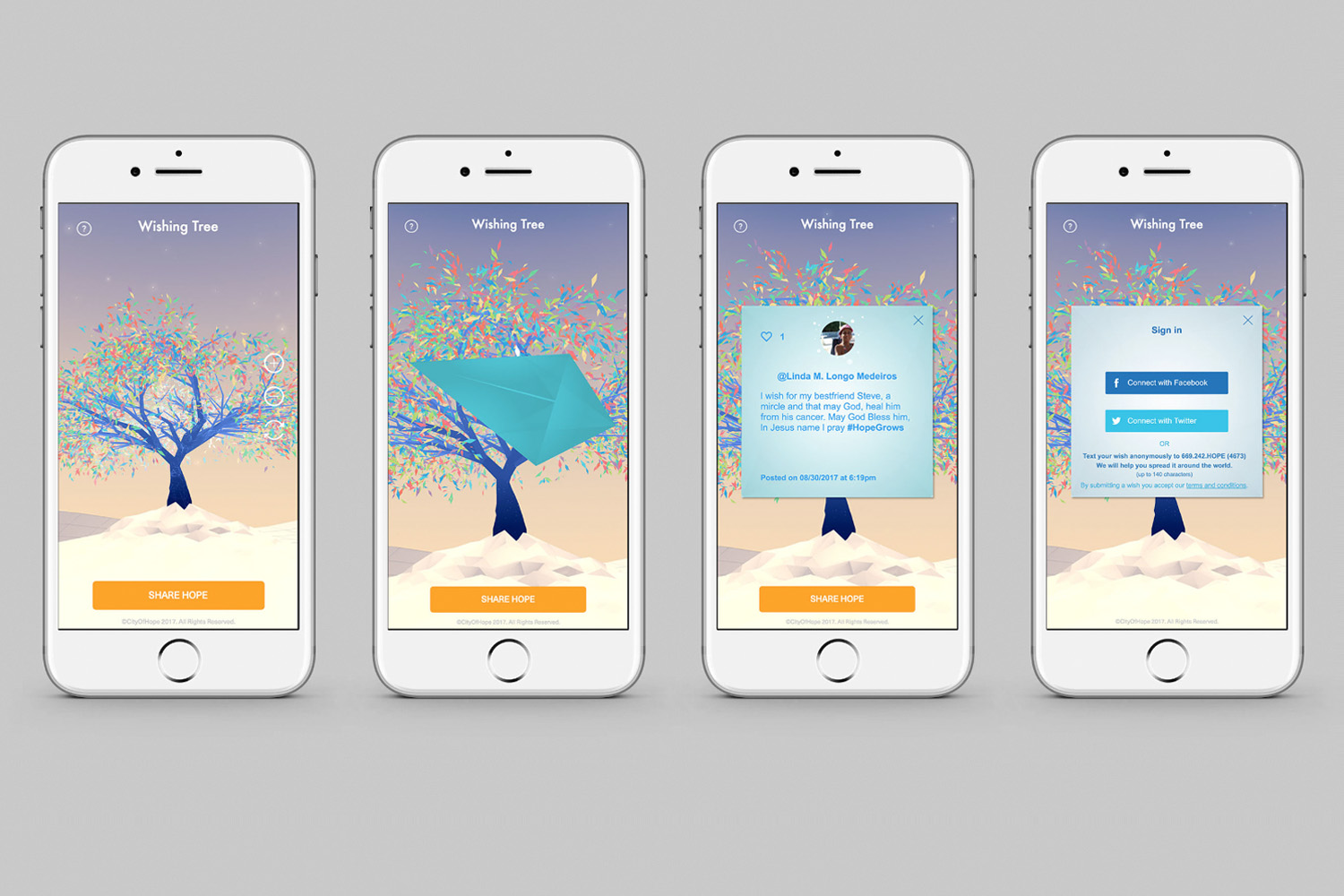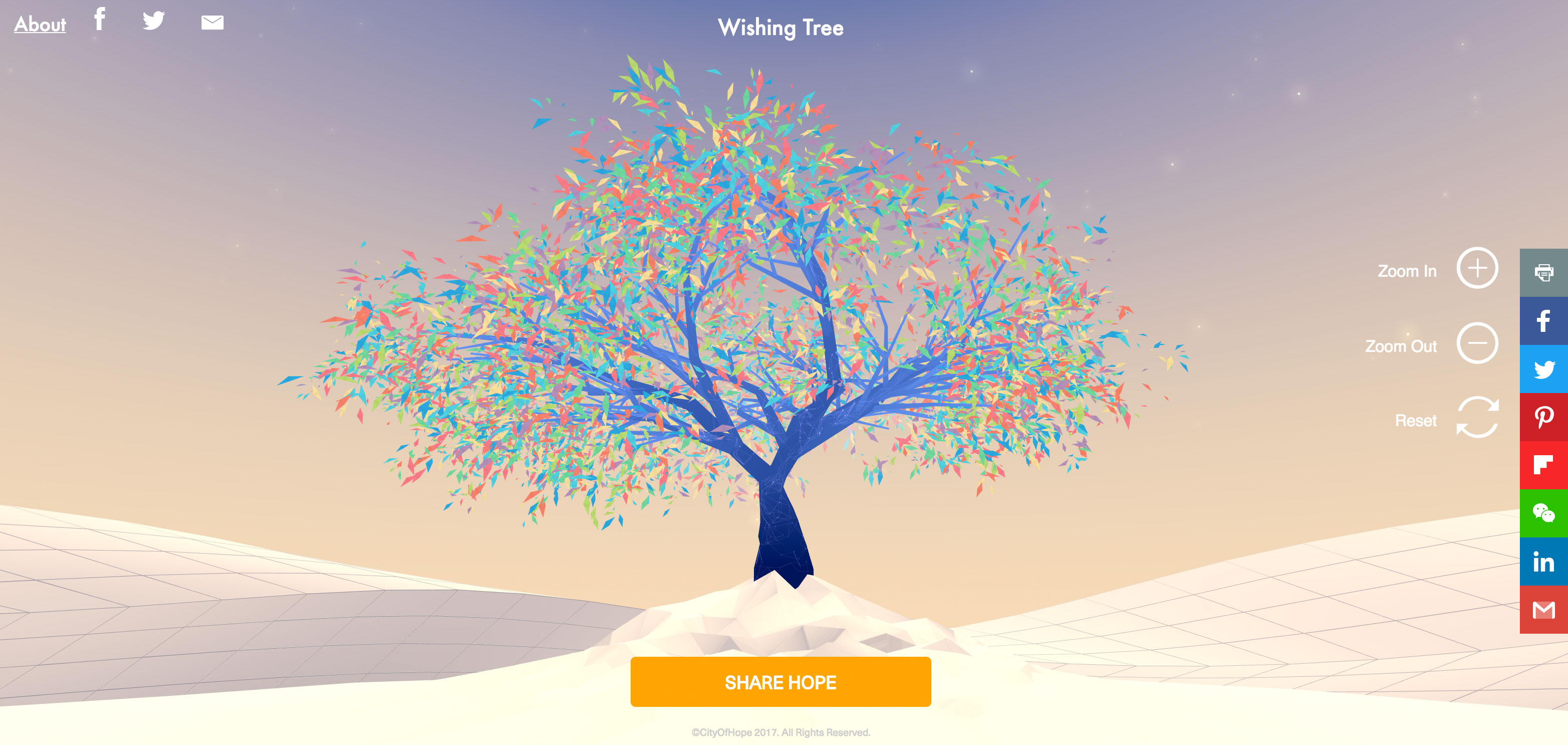 Credits
Exhibit Design and Media: Gallagher & Associates
Developer: Stimulant
Architect: Belzberg Architects
Photography: Weldon Brewster